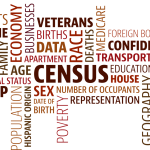 Now I know that you can use the census data to confirm when and where families were at those particular times and they can give a geographic tour in conjunction with a timeline especially if the family was moving around.
But what if that data could help you find a 'Lost Cousin' – to quote from the Lost Cousins website – "LostCousins identifies members who share the same ancestors by comparing the information each member has entered on their My Ancestors page. After all, if you and another member have both entered the same relative, the two of you must also be related to each other!".
Contact is only made via the site and other than the match no details are exchanged until both persons are happy to do so. I have made contact with a descendant of my 2x g grandfather on my maternal side.
Visit Lost Cousins and see who you can find.